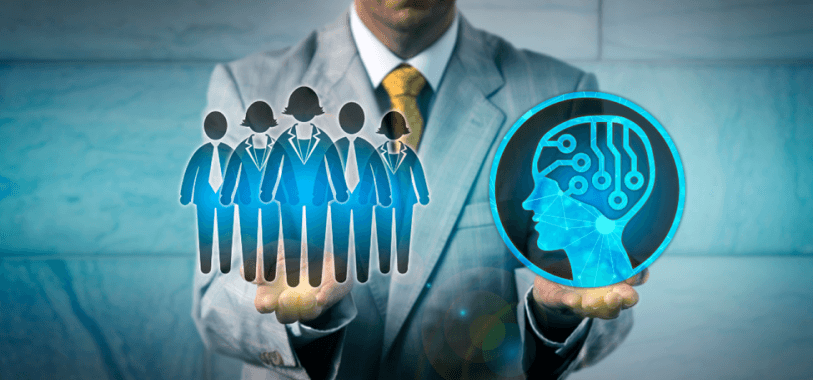 Image Credit: LeoWolfert from Getty Images Pro
This issue of Data Delves covers our biweekly roundup of the top 10 data-related news and articles from June 2, 2023 to June 15, 2023.


1. Four Strategies for Leaders Considering Data Sentiment Analysis Solutions
The article discusses the importance of public data sentiment analysis for investors, particularly in light of the recent collapse of Silicon Valley Bank. The author argues that analyzing real-time publicly available online sentiments can have significant predictive value, and can help financial services professionals identify emerging marketplace trends faster. The article provides four strategies for leaders seeking to implement data sentiment analysis solutions in their organizations, including acquiring and analyzing vast amounts of public data, forecasting future pricing positions, and seeking solutions that can access and collect public data in the smartest, fastest, and simplest manner possible.

Read full article: https://www.forbes.com/sites/forbesbusinessdevelopmentcouncil/2023/06/02/4-strategies-for-leaders-considering-data-sentiment-analysis-solutions/?sh=997582640547
2. Social Media Analytics Market Size to Grow by USD7,260.33 million from 2022 to 2027, with Growth Opportunities led by Agorapulse SAS and Adobe Inc. – Technavio
The social media analytics market is expected to grow by USD 7,260.33 million from 2022 to 2027, with a CAGR of 23.29% during the forecast period. The market is driven by the growing use of social media analytics to improve brand loyalty, as well as the increasing number of customers who rely on social media platforms for making purchases. The market is fragmented due to the presence of diversified international and regional vendors. Agorapulse SAS, Adobe Inc., and Brand24 Global Inc. are some of the major market participants.

Read full article: https://finance.yahoo.com/news/social-media-analytics-market-size-214500885.html?guccounter=1&guce_referrer=aHR0cHM6Ly93d3cuZ29vZ2xlLmNvbS8&guce_referrer_sig=AQAAALY1BLJu0Iz3k-MgjwmMAZ9pm3KquMp_X-mzRP5cEpSo1eBSyBgtAeov20vjQEVYd6fX5Zrsp9ZPdacJLkjAc3g1KlQoDc62FHGqD6xzIEgHcgFlKhYR_UcguHwhOn2h-BSy7X-onOVsnnEPgTnKER5nPcqXO-KGbxhiuSgAdadU
3. ChatGPT disrupts Asian property industry, but it'll be a while before an AI agent sells you a home
The article discusses how AI, specifically ChatGPT, is being used in the real estate industry to assist agents with tasks such as generating property listings and written materials. While some experts believe that AI could replace low-skilled jobs in the industry, others argue that it will enhance agents' work and improve efficiency. The article also notes that legal and ethical risks must be monitored and managed in the design and implementation stages of AI systems. Despite the potential benefits of AI, the article concludes that agents bring value to the property-buying process by smoothing the process for both parties.

Read full article: https://www.scmp.com/business/article/3223524/rise-bots-chatgpt-disrupts-asian-property-industry-itll-be-while-ai-agent-sells-you-home
4. How big a threat is AI to the workforce?
While some experts suggest that AI could replace many jobs, others argue that workers should collaborate with AI and hone their skills to adapt to the new normal. The article cites examples of companies that have already replaced human workers with AI, and notes that entry-level jobs in certain fields are particularly at risk. However, the article also suggests that AI could create new job opportunities, particularly in areas that require skills in AI development and data analysis. The article concludes by emphasizing the importance of government policies in expanding access to new opportunities and enhancing capabilities to face the challenges posed by technological revolution.

Read full article: https://www.chinadaily.com.cn/a/202306/12/WS64868393a31033ad3f7bbbf8.html
5. WSP explores ESG solutions with Chinese data & AI specialist
WSP, a global professional services firm, is partnering with YoujiVest Hong Kong Ltd (YJV), a Chinese data and AI specialist, to explore ESG (environmental, social, and governance) solutions for growth. Environment Analyst believes the partnership is significant for WSP and the wider professional services and environmental & sustainability services ecosystem for two reasons. Firstly, it shows renewed interest in the Chinese environmental market from global players in the industry. Secondly, it highlights the trend of collaboration across professional and technical services to develop innovative solutions to meet the growing demand for ESG and climate expertise.

Read full article: https://environment-analyst.com/global/109482/wsp-explores-esg-solutions-with-chinese-data-ai-specialist
6. Spotify has been fined $5.4 million for violating GDPR data rules
Spotify has been fined $5.4 million by a Swedish regulator for violating the European Union's General Data Protection Regulation (GDPR). The issue concerns how Spotify handles users' personal data and its customers' access to the information. The Swedish Authority for Privacy Protection (IMY) found that while Spotify gives users personal data that it processes upon request, it "does not inform clearly enough about how this data is used by the company." The regulator said it considered the issues to be "a low level of seriousness" and noted Spotify has taken steps to resolve them. Spotify plans to file an appeal.

Read full article: https://www.engadget.com/spotify-has-been-fined-54-million-for-violating-gdpr-data-rules-172036418.html
7. Striveworks snaps up first funding of $33M to build tools for machine learning operations
Striveworks, a startup based in Austin, Texas, has secured $33 million in funding from Centana Growth Partners to develop MLOps tools for machine learning operations. Striveworks' flagship platform, Chariot, helps prepare data, build models, and run those models in production. The company has partnerships with AWS and Azure to work on data in those clouds, but currently does not have a similar partnership with Google. The company has been in business for five years, run as a "capital efficient" startup that made profit and invested that back into its growth.

Read full article: https://techcrunch.com/2023/06/13/striveworks-snaps-up-first-funding-of-33m-to-build-tools-for-machine-learning-operations/
8. How Governments Can Use Alternative Data for Policymaking
The article discusses how governments can use alternative data to analyze economic, social, and political environments and formulate policies. Alternative data refers to information beyond traditional sources like corporate financial statements and filings, stock market data, and government reports. The sources of alternative data include mobile and desktop applications, credit and debit card transactions, email receipt transaction data, satellite data, low-level drones, and public databases and web scraping. Government agencies use alternative data to implement policies aimed at improving social welfare, reducing crime rates, bolstering health care, and protecting the environment. Examples of policy uses for alternative data include economic nowcasting, social welfare programs, environmental policy, health care and transportation planning, and crime reduction.

Read full article: https://builtin.com/data-science/alternative-data-governments-policymaking
9. 'Faster action' needed on making social media platform data APIs available
A group of researchers has written an open letter to the UK government urging faster action on opening up access to social media platform data. The researchers argue that APIs of platforms like Twitter and Facebook need to be opened up to researchers, policymakers, and civil society to effectively understand pressing issues facing society today. The researchers argue that open API access is vital for regulating the platforms and tracking misinformation, and that it is necessary for independent research, democratic oversight, and accountability. The provision for fair access to trend data generated by social media platforms is included in the Online Safety Bill, but the group says current plans wouldn't see APIs of platforms like Twitter and Facebook opened up for at least two years. The researchers are calling for the UK government to strengthen the requirements now instead of waiting for a subsequent report. Lord Bethell, Lord Clement-Jones, and Lord Knight of Weymouth have proposed an amendment to the Online Safety Bill that would create a "code of practice on access to data by researchers" to accelerate and increase the data access rights granted in the bill.

Read full article: https://techmonitor.ai/technology/ai-and-automation/faster-action-needed-on-making-social-media-platform-data-apis-available
10. Young people are abandoning news websites – new research reveals scale of challenge to media
The Reuters Institute Digital News Report shows that younger generations are increasingly turning to social media and video-led platforms such as TikTok for news, rather than traditional news websites and apps. The report also notes that Facebook is becoming less important as a source of news, while TikTok is the fastest-growing social network for news. The shift towards social media and video content is part of a wider move away from reading and towards watching or listening to news content online, with younger groups expressing a preference for short-form videos and podcasts. These changes present significant challenges for news organizations, which must adapt to new platforms and create engaging content to maintain relevance and connection with younger audiences.

Read full article: https://theconversation.com/young-people-are-abandoning-news-websites-new-research-reveals-scale-of-challenge-to-media-207659