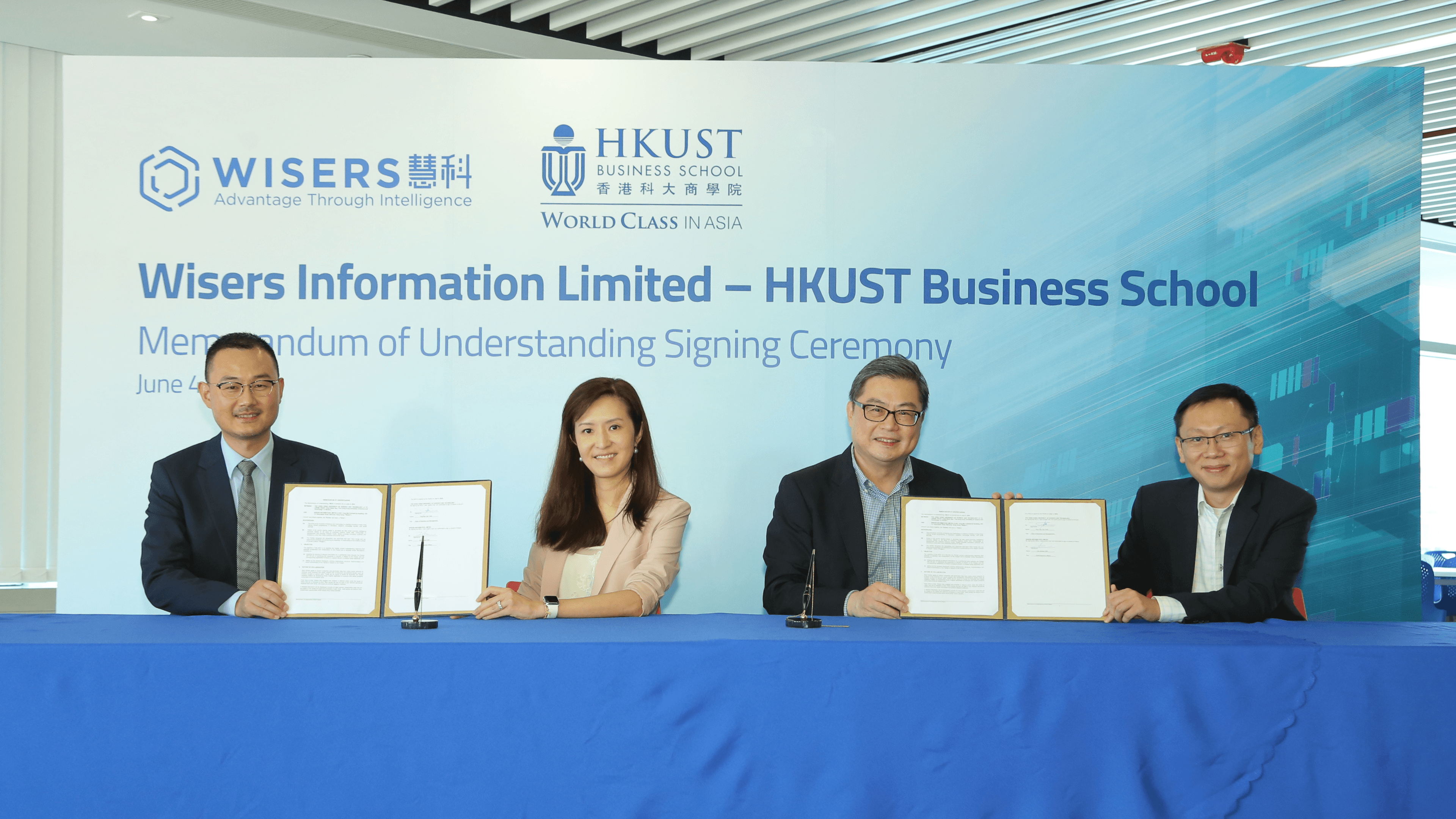 HKUST signed MoU with Wisers on June 4, 2020 for business and social issue research using massive all-media big data and AI;
(From left) Dr. Chao HE, Head of AI, Vice President, Wisers Information Limited; Ms. Denise CHE, CEO, Wisers Information Limited; Prof. Kar Yan TAM, Dean of Business and Management, HKUST; Prof. Kai-Lung HUI, Director, Center for Business and Social Analytics.
We believe that collaboration between academia and industry is key to driving real-world impact. Our interdisciplinary team of faculty and researchers work closely with industry partners to address pressing business and social problems using the latest big data analytics techniques.

We bring together expertise from diverse disciplines such as business accounting and economics, information systems, decision analytics, finance, computer science, and humanities and social sciences to produce evidence-based research that informs business practice and public policy.

Whether you're a local startup or a multinational corporation, we welcome the opportunity to work with you on innovative projects that leverage social big data to drive growth and create positive social impact.